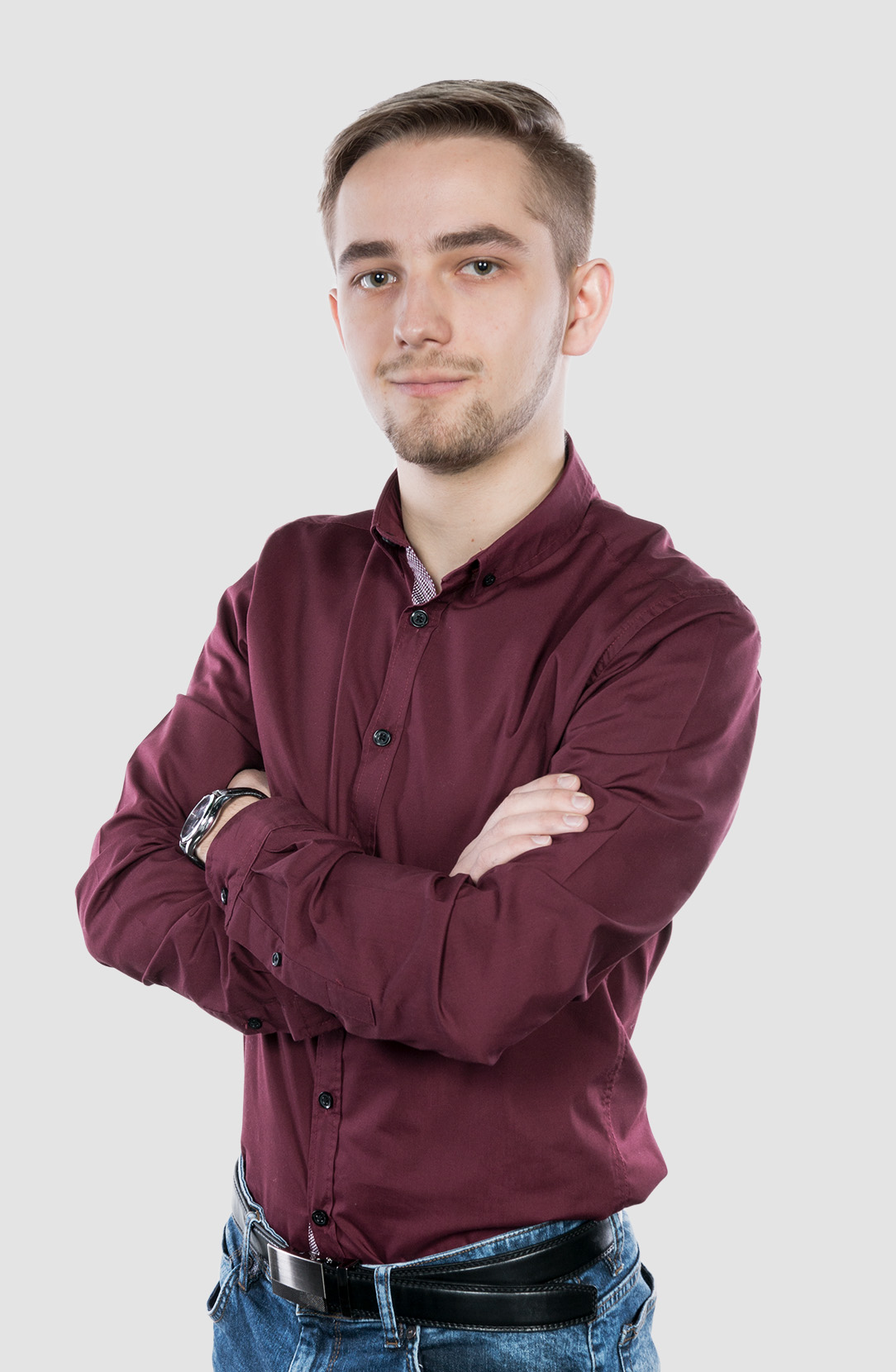 I have always been interested in technical issues, especially how electronic devices are designed and then programmed so that they work according to our expectations. Thanks to the work I do in FPI, I can participate in such projects from the beginning to the end – during the project planning stage right up to the final creation of hardware and software. I find the work very interesting and am pleased with the opportunity to develop my skills by working in close contact with such an experienced and professional team.
"My interest in technology, coupled with my learning ability in sciences, led me to study in 2015 at the Silesian University of Technology in Gliwice, within the Faculty of Automatic Control, Electronics and Computer Science majoring in Automation and Robotics. I joined the team after my second year of study. Owing to this, I speedily began to gain practical experience in designing electronic circuits and creating their software. Working at FP Instruments gives me a great deal of satisfaction, and allows me to develop both myself and professionally."
In his free time, Michał likes football, music and hiking.