Work Process
Well optimized and smart
---
A detailed project and resource plan are at the beginning of every project. We believe in small teams with flat structures, led by experienced project managers.

Learn more about our workflow
It's all about effectiveness
---
From concept to market. FP ­Instruments manages the development and production process according to the PMI principles. We address the following aspects of Project Management: budget, schedule, tasks, milestones and deliverables, technical requirements, communication with all stakeholders, risk management, quality management.
We use a popular server based development and issues tracking system to support our team.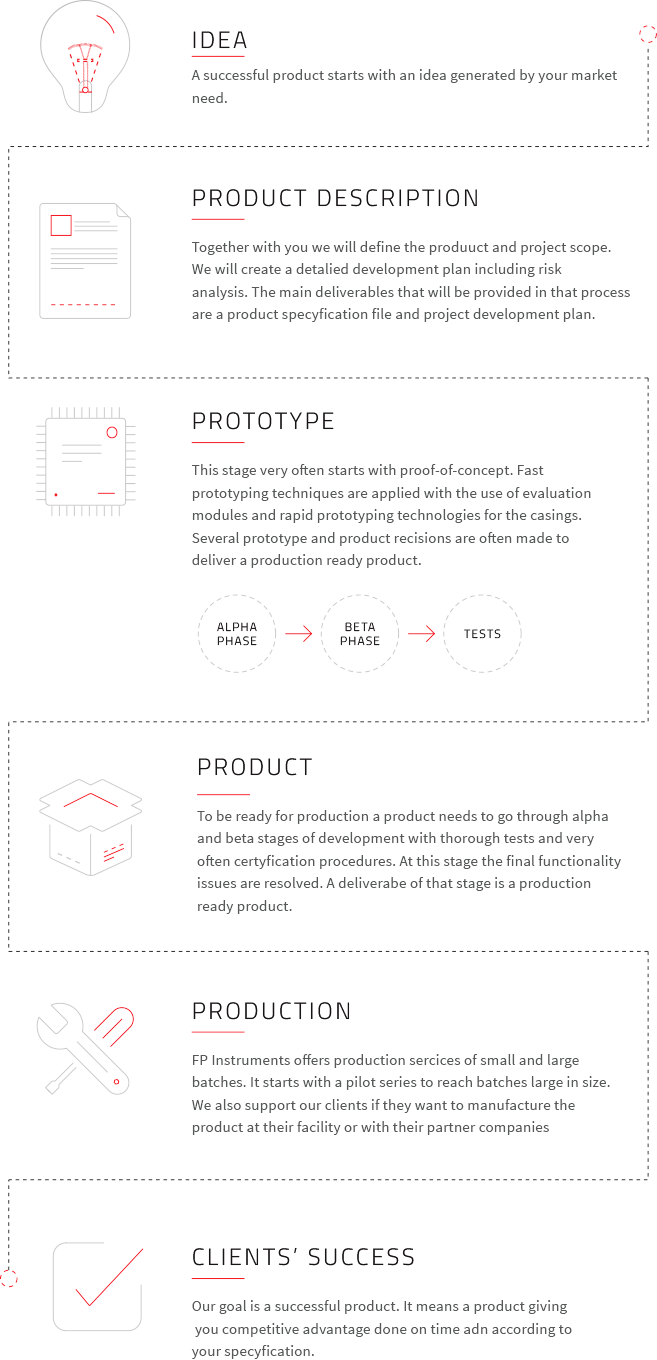 Please take a look at the following collection of client testimonials