Electronic product design
Custom electronics design service
---
The complexity of electronic product design requires a high level of expertise. 15 years ago our team members have started designing commercial electronic products. Since then, we have developed and built a solid knowledge base. Products designed by FP Instruments have reached a number of markets saving our customers time, money and hassle and allow them to concentrate on their core competencies and sales.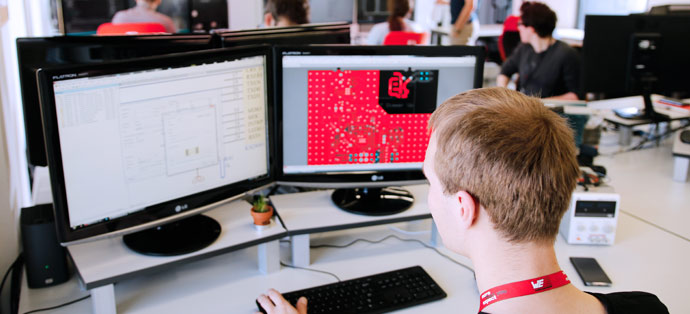 Areas of expertise
Digital circuits
Analogue circuits
Embedded systems
Microcontrollers ­ Cortex A8 and M4, Arm9, Arm7, AVR, PIC, '51
DSP and FPGA
Dedicated keyboards
Multilayer PCBs
Sensor interfacing ­ 4­20mA, 0 ­ 10V, I2C, SPI, RS232, RS485 …
Design for EMC compatibility
Ethernet, USB, CAN, MODBUS, MBUS
Encryption modules
GSM, GPRS, RFID, Bluetooth, ZigBee, WiFi
Linear and nonlinear control algorithms
Dedicated casings
DSP techniques
Graphical LCDs, LED displays, TFT with TP (Resistive and Capacitive)
Looks interesting? Feel free to submit your enquiry below or download a PDF with company presentation.