Our Team
Small but powerful
---
Creative input during the projects and good work organization are the result of connected skills of our team.

We are experienced and skillful people
Get to know us personally
---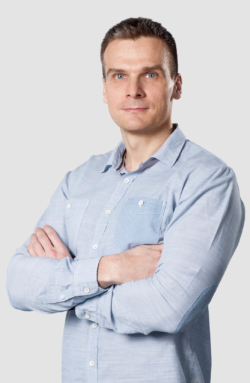 Jarosław Czaja
CEO
"I have been associated with the technology industry for more than twenty years, as CEO of Future Processing until 2019. At FP Instruments I am responsible for business development and customer relationships. I appreciate working with a passionate team focussed on quality that we turn into value for customers."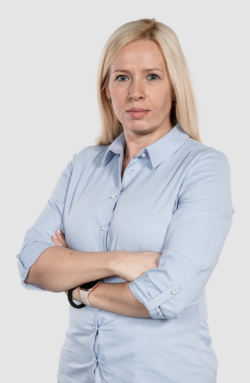 Anna
CFO
"I had made the decision, over twenty years ago, that my future career path would be in the realm of finances. At FP Instruments I will be responsible for financial, administrative and legal matters. I'm so pleased I joined a team of ambitious people who put their passion into everything they do."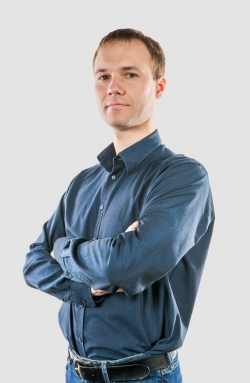 Jakub
Electronics Engineer
85% PCB routing
15% schematics
"Hardware is my passion. It was during my studies at the university when I found out that I am a hardware enthusiast and, for me, generating lines of code is not exciting. My main role in FPI is hardware design with stress being put on PCB routing. I fully enjoy the moment when the product concept finally comes to life, when I give it a body and then pass it to the firmware people so they can give it a soul."
Read more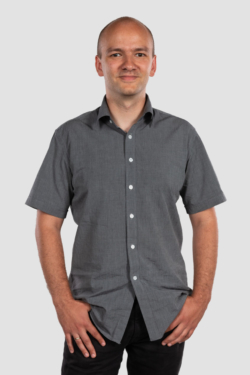 Szymon
Delivery Manager
"I graduated from the Silesian University of Technology in 2011. In FPI I create high level and mobile devices applications. I am also responsible for preparation of testing procedures and tests coordination. I appreciate the diversity of my tasks that are my responsibility as this allows me to develop in many directions."
Read more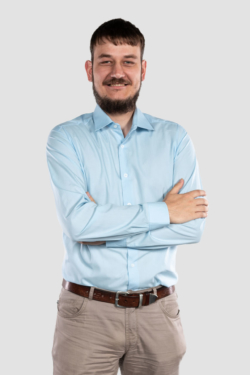 Mateusz
Firmware/Hardware Developer
"My job duties consist of analysis, design and implementation of firmware and hardware solutions within the scope of developed projects. I am acting, one could say, on the border of firmware and hardware world. I enjoy developing projects which require analytic skills and give good occasion to increase the precious experience and knowledge."
Read more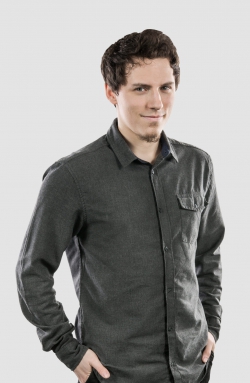 Krzysztof
Firmware Developer
"Following my passion for the world of digital electronics I joined FPI in 2014. I specialize in firmware development and I am capable of implementing sophisticated systems starting at the lowest level. I am looking forward to demanding projects so I can build on my knowledge and gain more experience in practical applications."
Read more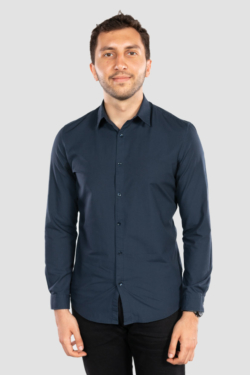 Karol
Firmware Developer
"I will never forget how excited and proud I felt after the first time I successfully deployed a program I wrote for a micro controller unit. Realising I had the power to impact on things outside of the virtual world simply by creating software fanned the flames of my passion for digital electronics."
Read more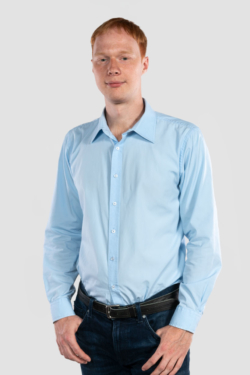 Adam
Tester
50% testing
30% firmware
20% hardware
"I used to be so much impressed by the ability to create something new, and I have always wanted to know how all these devices surrounding us are produced. Here, in FP-Instruments I can take part in the creation of exciting and interesting devices, seeing their development process from the beginning to the end."
Read more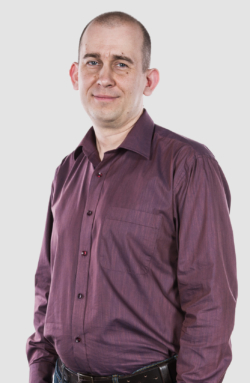 Rafał
Firmware Developer
I grew up reading computer and technical magazines – instead fairy tales, I preferred to explore how the surrounding devices work and looking for answers to the question nagging people from the dawn of time: how does it work?
I wrote my first program long before I sat down to the computer keyboard, but seriously I started to learn programming on my first computer – Commodore 64.
Read more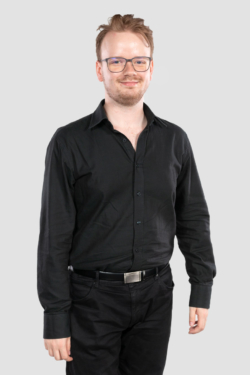 Maciej
Developer
30% software
50% firmware
20% hardware
"When I got to know the concepts of programming for the first time, I was amazed how easily simple expressions can turn into a working program. Programming skills and wish for self-development brought me into the electronics and microprocessors world. With every new project I was getting more and more convinced that embedded systems design is my passion that I want to pursue professionally."
Read more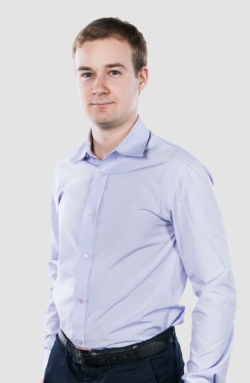 Karol
Developer
"In my early years I was interested how surrounding devices work. It evolved over time into desire to create my own devices. Because of this, I delved into electronics and programming world where I found my passion."
Read more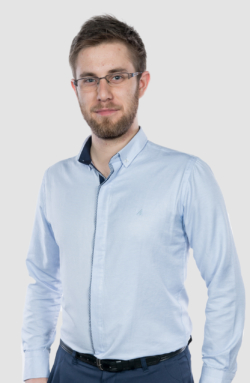 Adam
Apprentice
50% firmware
30% software
20% hardware
"Like everyone else, when I was a child I loved to receive toys. When I was very young, I would play with them. During the course of time, however, I wondered what they had inside them, and how they worked. I had the most fun when I tore them apart and looked into the mechanisms inside that made them function. I still do it to this day; however, contemporary "toys" are so much more complex and are usually electronic."
Read more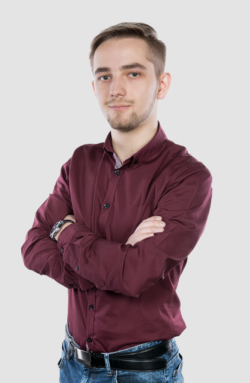 Michał
Apprentice
50% firmware
30% software
20% hardware
"I have always been interested in technical issues, especially how electronic devices are designed and then programmed so that they work according to our expectations.
Thanks to the work I do in FPI, I can participate in such projects from the beginning to the end – during the project planning stage right up to the final creation of hardware and software. I find the work very interesting and am pleased with the opportunity to develop my skills by working in close contact with such an experienced and professional team."
Read more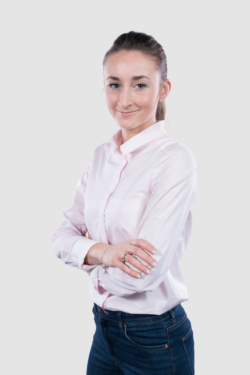 Edyta
People Manager
"I joined the FPI team in 2018 and I am responsible for office processes and supporting the activities of the Company's Management Board."
Read more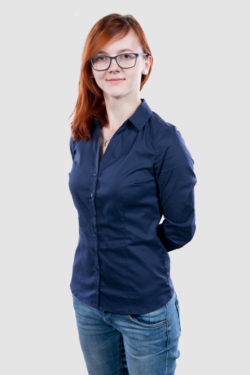 Marcelina
Firmware/Hardware Developer
"I stepped into engineering world with an open mind, starting my degree course in Mechatronics. From many fields of science it combines, I was mostly fascinated by electronics and informatics, which lead my further career path. The most satisfying moment when I work over new project is binding those two fields together by programming previously designed PCB and thereby bringing it to life."
Read more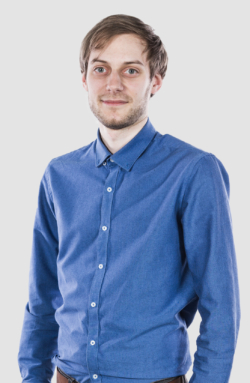 Marcin
R&D specialist
To be an engineer for me is more than profession, it's a vocation. Since I remember besides aesthetics and functionality of any device I was interested how they work. After years of experimenting with Lego Technic, which made me understand principles of mechanics, I moved to 'pseudomagical' embedded systems and computers. My attention was caught by electronics and programming ever since. At some point in time these worlds met, and I'm glad that I can pursue my passion developing advanced products in FPI.
Read more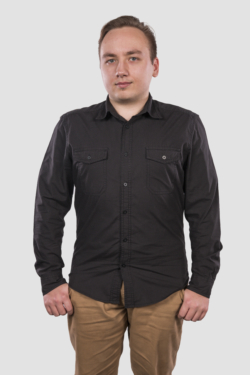 Daniel
Apprentice
Since I can remember, I was always fascinated by electronics.
As a child, I was building with my father simple circuits based on gates and flip-flops.
In high school the electronics became my major hobby and I started to learn it on my own.
I set myself the goal to make the life easier, by creating various "smart" appliances.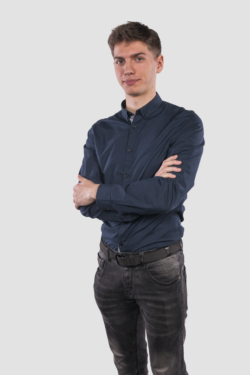 Krzysztof
Apprentice
"He who moves not forward, goes backwards." This Goethe's rule started to guide me during the study period at the Silesian University of Technology and was major factor which tied my career path with FP Instruments. Since I was a child that has been in contact with robot programming in educational computer game, I've pursued a career in real devices software development. When I found out about microcontrollers features during the building of simple systems, I knew that I want to develop myself in the field of embedded systems that with each day sets up new career opportunities.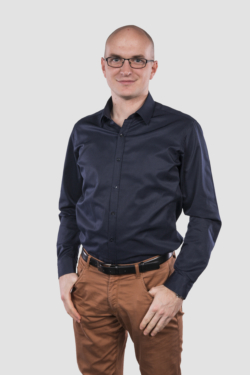 Kornel
Developer
I have started my career as an control engineer responsible for design and implementation of software in machine industry. During a few years I have noticed that the true 'intelligence' is deeply embedded in tools and devices that I have used to automate manufacturing processes. That was one of the main reasons for my decision to take a long tour through the world of soft and firmware.
Wojciech
Apprentice
Since I have discovered the vastness and diversity of the world of electronics, finding my own place in it was just a matter of time. In FPI I am able to broaden my knowledge under the tutelage of true specialists, facing a wide array of challenges.
Interesting statistics
Some absorbing facts about us
---