FP Instruments team members have been developing electronic equipment for 14 years now and we are constantly improving our level of service. Recently we have moved to a new building built by our mother company Future Processing, which employs about 700 people now. Both of the companies hope this will open up a new possibility of tackling projects togehter, which include hardware and software solutions.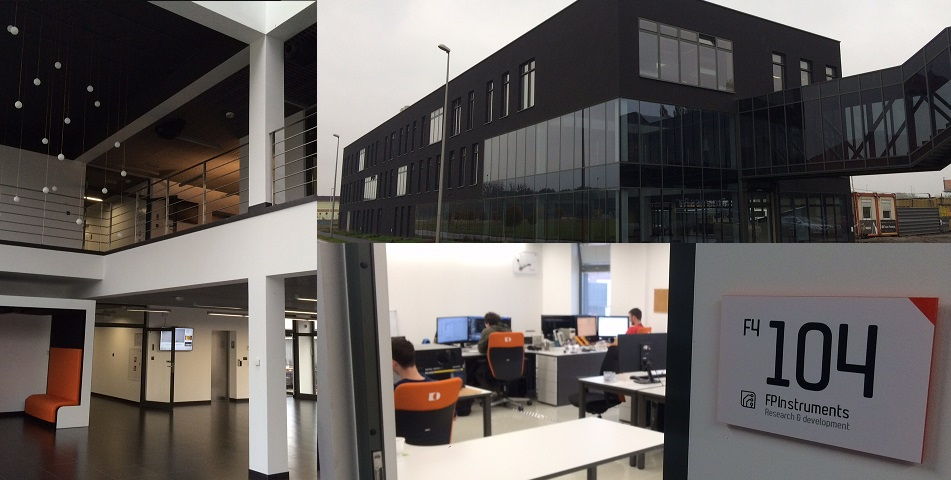 With the move to a new building we have also gained access to new assembly equipment placed in a sepparate assembly room, which has improved our prototyping services. That is possible mainly thanks to our own desktop Pick and Place machine and a vapor phase oven.

We have written about the Pick and Place machine itself in a separate post, where you can see what are the advantages of using such a small Pick and Place machine during the prototyping stage. This adds up to our Unique Selling Point, which now is a combination of several factors:
We are very communicative and committed – very good English skills and regularly reporting with on-site visits.
Managed by PhDs –people responsible for the company have good experience in R&D activities.
Clients' needs oriented – we put clients' needs first.
Fixed-price model – we take responsibility.
Economically attractive – FPI's geographical location still allows to offer attractive pricing for good quality engineering.
Capability of applying sophisticated DSP and control algorithms.
Fast prototyping with the new semi-automated assembly equipment.
Examples of FPI's projects can be found in the Projects section. There you can find examples of work, which we are proud of. Unfortunately, we are not allowed to share all of them as some are confidential. The most interesting device we have designed recently is the SecureDrives SSD drive with physical destruction of data carrier.
Testimonials certify that FPI engineers and management is capable of turning ideas into a product in an effective way. Since 2014 FPI is part of TIDN network programme and in 2014 we have been awarded second place among Technological Park's companies in Poland for Innovation Driven Outsourcing services.
Explore FPI's website to learn more and contact us and consider cooperation with FP Instruments to boost your business.