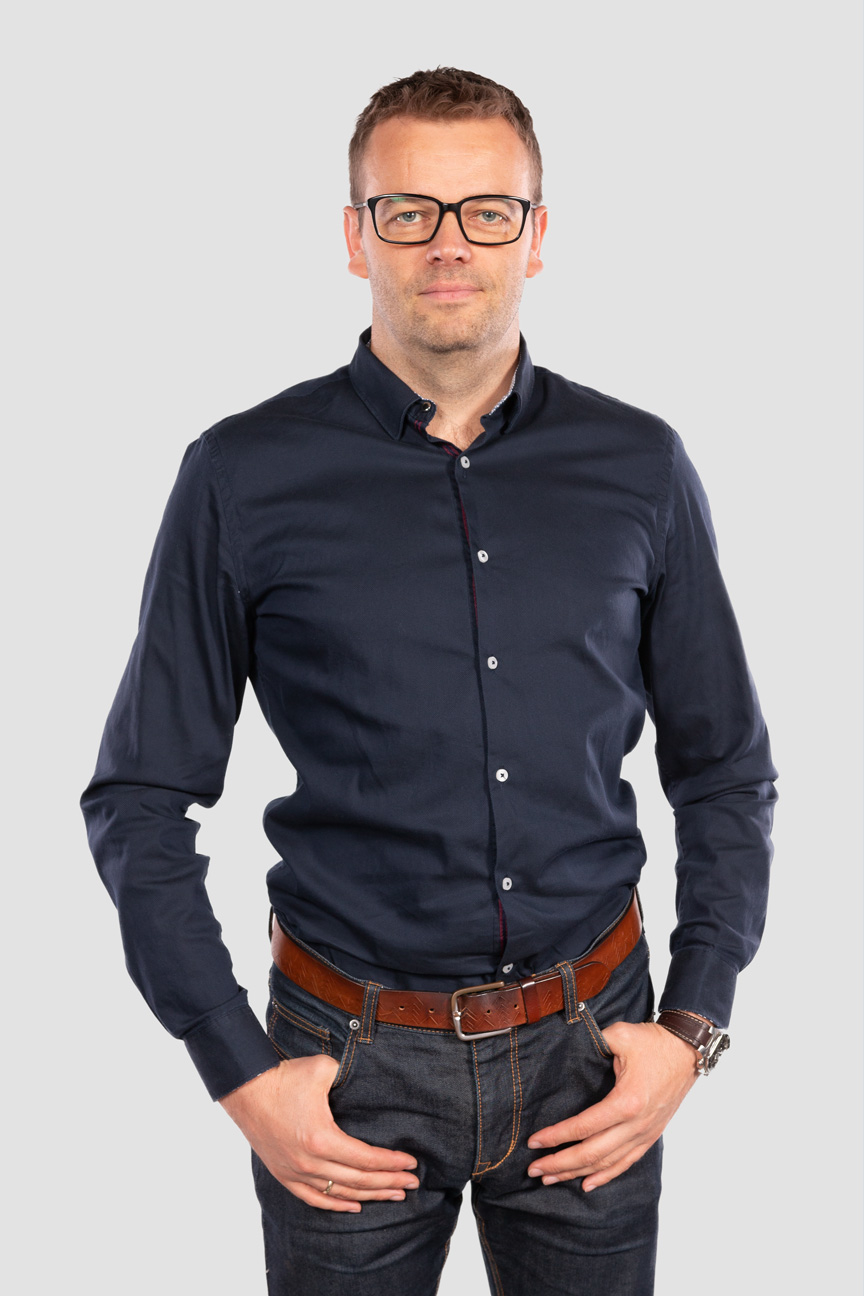 Krzysztof Plaza
---
 Chief Executive Officer
From day one I have been appointed as CEO of FP Instruments. As FPI has a relatively flat structure, I am responsible for most of the management activities. My ambition is to lead a group of creative engineers and project managers, delivering successful products for our clients. My experience gained at TUE in Eindhoven, and whilst working in Denmark, gave me a deep insight into the Western Europe business and it's R&D culture. I capitalise on that experience every day.
Krzysztof obtained his MSc in Automatic Control and Robotics from the Silesian University of Technology. During his studies he spent one year at TUE in Endhoven and seven months with Agramkow Fluid Systems in Denmark. He gained valuable practical experience in the field of Electronics and an initiation into the Western culture of R&D.
He gained his PhD in 2008. He wrote his thesis on Control of Semiactive Vibration Damping Systems . In 2006, whilst he was still studying, he started work at Future Processing as a Control Engineer. In 2010, he co-created FP Instruments and was appointed as CEO. He is also Vice-President at Cautela Technology.
In the early days, like every young entrepreneur, I was responsible for every piece of work – even buying the tea and coffee. As the business has grown, I am increasingly able to focus on more strategic issues and I have transferred the responsibility for engineering and administration to experienced people.
Nowadays, I work at a very high level, mainly in the abstract, although sometimes working as a Project Manager, too. Because I am responsible for strategic as well as operational activities in the company, I am constantly considering the best ways to grow the company. I am pleased that I was able to bring together a team of such highly accomplished and versatile specialists who are capable of designing professional and advanced electronic devices for our international clients. I must admit that facilitating ambitious and innovative projects that end in commercial implementation is my passion.
My motivation stems from wanting to be one of the best R&D and engineering design companies within the field of electronics – that is our primary goal. Of course, I am aware that the bar has been set very high; however,
I am confident that, through customer satisfaction, we will achieve success, and clear that bar.