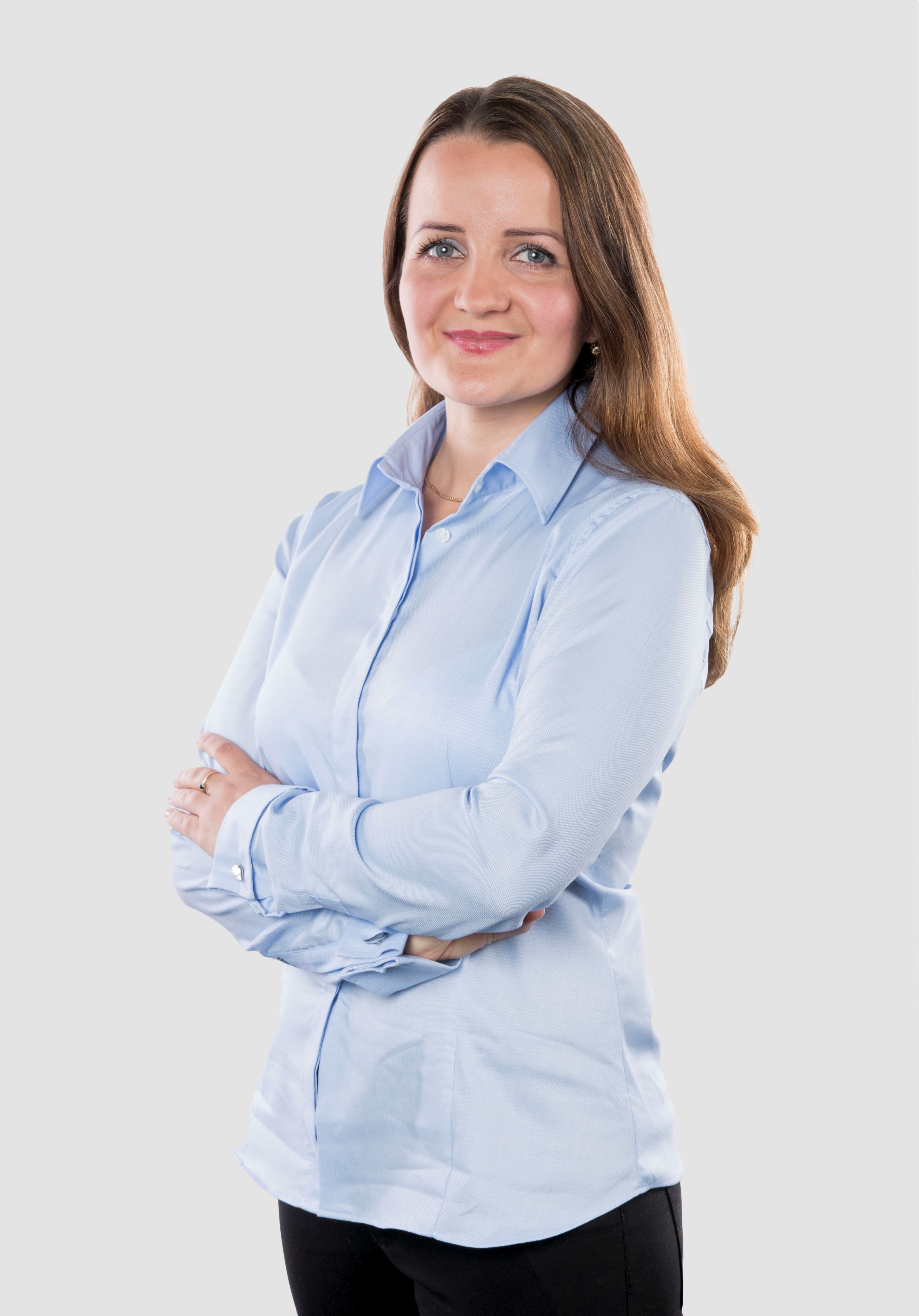 Agnieszka Mnich-Kujawa
---
Business Development Specialist
I think that one of the very interesting aspects of my job is understanding the core need of my clients and working with the development team to fulfil that need. The idea of being a part in developing something that people are in need of, and that makes their lives and work much better, encourages me to always give my very best to get the job done.
Agnieszka graduated from the University of Silesia in 2013, where she gained a BA in Business English Philology and a Diploma in English Language Teaching Methodology. Since 2008 she has been a member of the Association of Business Executives in the UK.
,,Prior to joining FPI, I lived in London for seven years where I had gained a good amount of valuable experience while working in the customer service sector. I worked for the Athenaeum Hotel & Residences as Personal Assistant to the Customer Service Manager. I learned that getting to know the customer's need is a crucial factor in delivering the best level of customer care. My responsibilities included ensuring the smooth running of the operations and organising events to the highest standards, so that our clients' expectations were not only anticipated but constantly exceeded. Thereafter, I worked for HH Sheikh Nasser bin Hamad AL Khalifa and his Royal Endurance Team of Bahrain as an Event Coordinator. My role involved on-side duties during the race such as planning, organising and controlling all aspects of the events held annually throughout Europe. On my return to Poland, I worked for Foreign Language Teaching School Deutsch & English as an English Language Teacher.
I joined FP Instruments team in 2014 because, like me, they have high expectations in delivering the best quality services. First, as an Office Manager I was responsible for the smooth running of the office. I believe I was like the linchpin, in fact, and the glue that bound operational activities together. Apart of a range of paper work responsibilities at my feet, I was a good all-rounder and an expert multitasker.
At the beginning of 2017 I was promoted to a Business Development Specialist position. My new responsibilities are to identify sales leads, pitch goods and  services to new clients and maintain good working relationship with new contacts. My role revolves around good communication and my main duties include following up new business opportunities, communicating new product developments to prospective clients, overseeing the development of marketing literature, understanding of marketing principled, writing reports and providing management with feedback. Personally, my favorite part of the core duties is networking and building long-lasting relationships with our clients."